Enable virtual production through real-time camera tracking.
Montreal - January 18, 2021 - Award-winning mixed-reality production studio Neweb Labs is excited to be partnering with Ncam, the leading developer of real-time tracking technology for films, broadcasts, and live events. As production partner and Canadian representative, Neweb Labs will be adding Ncam's multi-award winning and patented technology to its arsenal when working with its clients.
Used on everything from Star Wars to the Super Bowl, Ncam Reality lets studios visualize real-time CGI, XR, and set extensions directly in-camera, making it easier to explore the world of virtual production. Ncam's technology offers unmatched flexibility in the tracking world, as it allows productions to shoot inside and out with a lightweight setup that works seamlessly with industry-standard tools like Unreal Engine.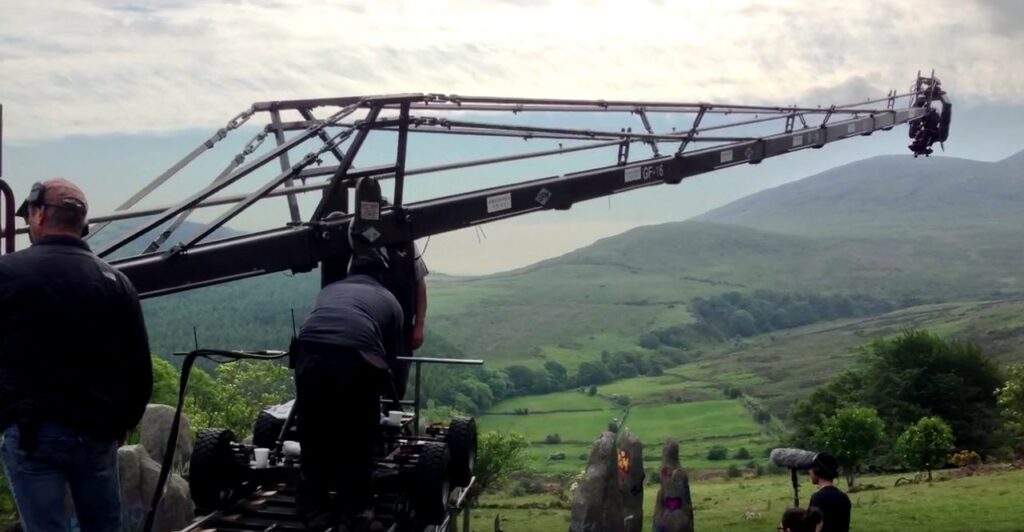 "Ncam's camera tracking solution is the gold standard." Yves St-Gelais, Founder Neweb Labs. "They offer a massive leap forward in camera tracking capabilities with unrivalled accuracy. This technology implies more flexibility to track and follow anywhere with any camera, and allow for complete freedom of movement without the need to set up markers or previous surveys."
Neweb Labs is one of the few studios in Canada to provide a turnkey virtual production offering, empowering content creators to shoot visual effects in-camera and allowing them to make the best creative decisions in real-time. This new partnership is the result of long lasting work Neweb Labs has been leading to bring the most advanced technologies into its virtual production environments. This milestone will enable the company to refine its virtual production pipeline to better serve TV, Cinema and Live event production industries.
"We made Ncam Reality with flexibility in mind, so studios and their clients didn't feel bogged down by the technology," said Phil Ventre, VP Sports and Broadcast at Ncam. "It sets up in minutes, remembers exactly what goes in and out of the frame so you don't have to keep calibrating it, and makes it easy to blend photoreal graphics and live footage. Exactly what people need to really jump into virtual production. It's wonderful to have such a great partner in Canada; we are excited to see all the cool projects Neweb Labs bring to life in the New Year!"
About Ncam
Ncam are the creators of Ncam Reality, the most advanced real-time camera tracker in the world. From Star Wars to the Super Bowl, Ncam Reality is used throughout the broadcast, film and live events industries by some of the biggest brands in the world to visualize photorealistic graphics in real-time. Customers include Amazon, CNN, Disney, ESPN, Netflix, the NFL and Sky TV.
ncam-tech.com
About Neweb Labs
Neweb Labs is a mixed-reality and virtual production studio based in Montreal, Canada. Award-winning studio for its 3d characters produced and animated for tv series, Neweb Labs has developed solid expertise in real-time motion capture, 3D rendering, and mixed reality experience including holographic experiences, life-size virtual humans, and volumetric content. Newel Labs markets two proprietary solutions: Maya Kodes™ a virtual Vocaloid human and Zamigo™ a conversational AI avatar and is the first studio in Montreal to offer a full-service, turnkey virtual production solution.