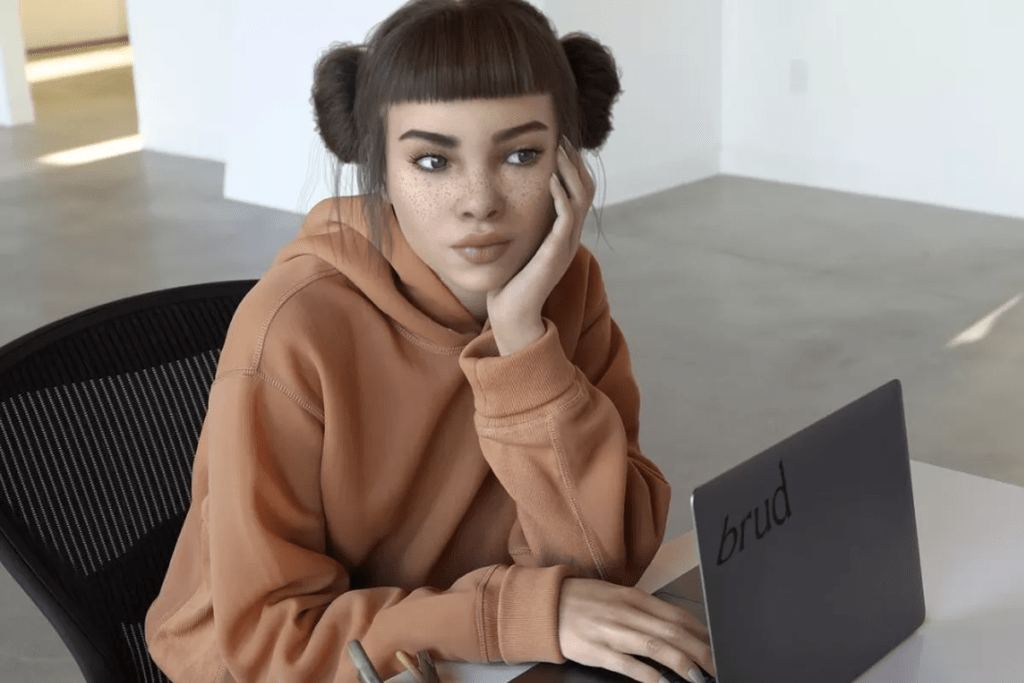 Virtual humans* can work around the clock: 24 hours a day, 7 days a week. They never get sick, never grow old, and never feel elated or depressed about how many followers they have on Instagram. They can take risks that real humans cannot.
Brands have a lot to benefit from them.
It has become clear that virtual humans are no longer just a trend - they are gaining popularity, momentum, and are growing in numbers.
At the beginning of 2020, nine virtual influencers had more than a million followers, according to Hyprsense. The list includes Lil Miquela, Momo, Kaguya Luna, and Colonel Sanders, created by KFC.
Hyprsense research reported that just 112 virtual influencers in 2019 grew to 170 in early 2020, and the growth continues, as new virtual influencers go live every day.
The big rise of Lil Miquela
Lil Miquela, created by Brud, has become a virtual human sensation.
Her creator, Brud, was recently awarded $6 million in investment funding.
Lil Miquela and her friends are represented by PR firm Huxley and have received ~$30M in investment at a $125M valuation from Spark Capital, Sequoia Capital, M Ventures, BoxGroup, Chris Williams, Founders Fund, and WME.
Lil Miquela also got a mention in MarketingHub's State of the Influencer Marketing 2020 Benchmark report for her incredible reach across social networks. Compared to a .7% average engagement rate average, she clocked an impressive 2.7% engagement rate. That's at par with Kim Kardashian, with 2.76%.
When you compare that with Justin Bieber (4.9%) and Beyonce (1.89%), Lil Miquela is doing very well among her celebrity peers. (Celebrity engagement numbers via Pilotfishmedia.com.)
Brands are taking advantage.
It has become clear that partnering with a virtual influencer is a smart way to reach an audience. Last year, Calvin Klein brought Lil Miquela into their ad campaign "Get Real" with Bella Hadid, drawing over 400,000 views. She has also done promotion for major brands 7-Eleven, and Taki's.
Lil Miquela refers to her fans as "Miqueleans."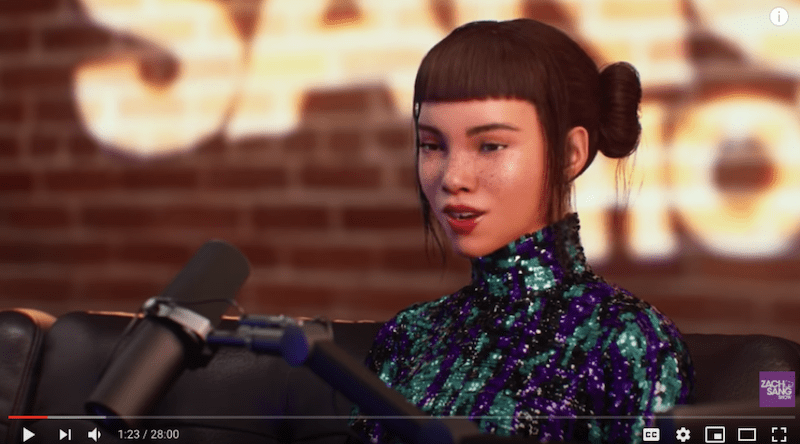 She's not the only virtual human bringing brands to fans. This summer, Samsung partnered with Shudu, a virtual model created by British photographer Cameron-James Wilson, to launch its new Galaxy Z flip phone.
The Instagram caption read "the fusion of beauty and technology in this beautiful device is iconic and represents everything Shadu stands for."
Virtual life in a real world

This summer, IKEA partnered with Aww, bringing their virtual influencer Imma to Japan during the lock-down. She is socially isolated in an IKEA furnished apartment.
A "reality camera" displayed her life real-time on a big screen in a busy Tokyo shopping district, watching her cook, vacuum, do yoga, and post to Instagram when her dog ate her socks.
Real people observed her, even photographed her, living a virtual life in a real environment.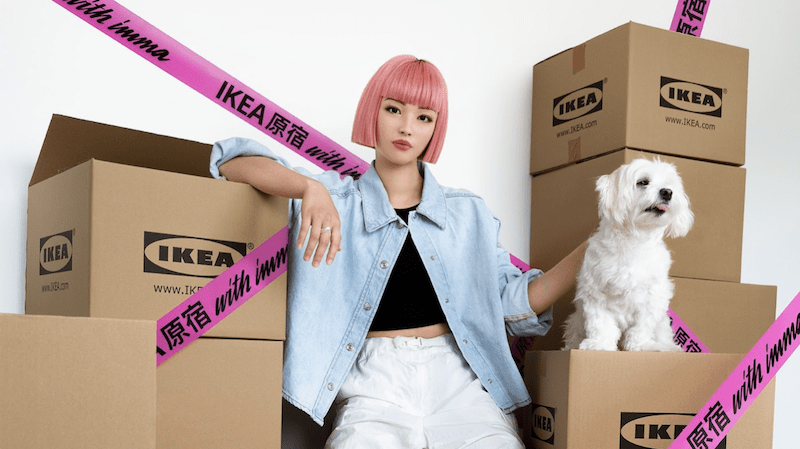 Blurring the line between real and virtual
It is becoming increasingly clear that anything is possible when the virtual and real world become intertwined.
By creating and engaging with virtual humans, brands are gaining influence. By using this novel form of interaction with customers, brands are not only attracting curious fans but also defining a new way of engaging audiences. When well-executed, virtual humans are sexy, smart, creative, and evocative. They can be whatever a brand wants them to be.
Their success does not depend on a charismatic fallible human, but rather on a well-researched plan, with a creative personality backed by measurable data. New technology makes it possible to speak with virtual humans in real-time. Their facial expressions, reactions, and movements are highly convincing.
The 3D technology is sophisticated and believable, matching the expressions of a real human, and evoking the same compassion, empathy and feeling that one might feel with a real human.
Wondering what it takes to create your own virtual human influencer? We are discovering it's just as much a marketing exercise as it is a creative one.
Read our recent conversation with Christopher Travers, the founder of Virtualinfluencers.org. We explore what works and what doesn't, and what you need to think about to create a digital personality with influence.
...because the world of virtual humans is getting real...
_
Our definition

*A virtual human is a digital character created with computer graphics software given a personality defined by a first-person view of the world, made accessible on media platforms for the sake of influence.