Okay, you want to create your 3D character (or find someone who can do it for you). It makes sense, we see our family, our friends and even our chihuahuas in three dimensions!
How to create the bridge between reality in three dimensions and our imagination? This guide will show you all the types of bridges you can use to make your 3D character appear!
Like architects, 3D character artists fill three-dimensional worlds with people, animals (a chihuahua?), magical creatures and everything that embodies life in a particular setting!
We can animate and even make these creations interact using sophisticated software!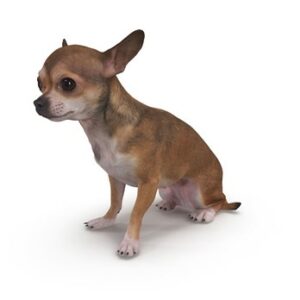 No, it's not a photo. This is Chilly the 3D Chihuahua. Some tools allow us to paint the models directly, they help us create ultra realistic 3D characters!
Remarkably, the artist must have a combination of qualities that seem incompatible. Technical precision is combined with artistic expression, fantasy is shared with anatomical knowledge. Through these combinations, artists have a unique opportunity to create characters and creatures that ultimately become the cornerstone of a project.
I hear you: "3D sounds complicated. Why not go with 2D? "
Let's proceed.
3D vs 2D characters: how is it different?
Let's calm down, no one wants to organize a fight between 2D and 3D: everyone has the right to exist ...
But, 3D models have several advantages over 2D, especially when you want to create interactive characters (they move and communicate). The biggest advantages of 3D are:
1. Realism
Humans see in 3D. Nothing is more realistic and memorable than a 3D achievement.
2. Freedom of animation
3D characters are easy to control, since they are already created in three-dimensional space and do not need to be redrawn in multiple poses to reproduce a new movement.
3. Easy to adjust
When the character is finished, it's quick and easy to make changes and additions using the advanced digital tools.
4. Visualization
A three-dimensional model is much more vibrant, imposing and realistic, in addition to being able to be seen from different angles.
The 3D character in marketing
It's a hot and humid summer. The sun burns your skin. What cold, sweet beverage do you take out of the cooler?
A Kool-Aid, of course.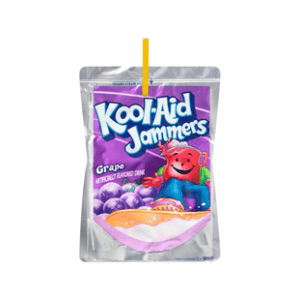 No one admits it, but all are jealous.
The Kool-aid Man is an animated character created for marketing purposes. It transcends its original marketing functions to find its place in popular culture, developing brand recognition to a point where the consumer feels nostalgic for this symbol years later!
Stop. The Kool-aid man is only a 2D character. Imagine what can be done with 3D?
A few 3D characters are starting to represent their brand for years to come. 3D digital influencers like Lil 'Miquela (2.4M followers) have represented brands like Calvin Klein and Samsung mobile! Times and technologies change, but the benefits of animated brand characters remain the same: to create something memorable that resonates with consumers.
By moving to 3D, we get closer to a dimension of our customers' universe.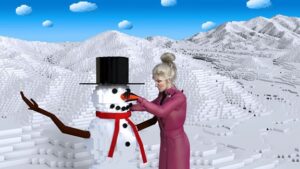 How do you create a 3D character?
It's weird. Highly detailed 3D characters are born from primitive shapes, such as a sphere or cube. These are the basics of a model. The artist manipulates these figures to give them the desired shape using specialized digital tools.
The golden rule of 3D character training is to go from simple to complex.
It takes patience: the artist must work hard to clearly define the model. When it's done, how do we put it in more detail?
It's super ingenious.
The polygons that form the outside of the sketch can be split into smaller pieces. This is especially important if the character is subsequently animated - smooth movement can only be created if all moving limbs (knees and elbows are particularly movable) have enough polygons!
We use a software called MetaHuman which allows us to create photorealistic 3D humanoid characters in a super intuitive way!
To make life easier for artists and avoid routine tasks, 3D modeling programs include several techniques such as copying an already completed part of the model. With this tool, you can complete the 3D character with only half or even a quarter of the character. We can therefore create a perfectly symmetrical model much faster!
Here is the more technical aspect of creating 3D characters. Further on, we will see what concrete tools can help us.
Which tools are needed to create a 3D character?
3D modeling presents an infinite number of possibilities. This is the present and the future. It's all around us. Making a 3D character requires not only skill and artistic vision, but anatomical knowledge, proportions, movements and facial expressions. The best model is the one who most resembles a lively person with the right topology, the right movements, and a natural smile.
What tools can help us? The range to choose from is truly incredible: from free to very expensive, from minimal tools for beginners to the advanced interface for seasoned enthusiasts.
Trying to determine the best program is impossible, each software reaches a target audience and has its advantages. We will give you some options that will greatly help you implement several ideas for creating 3D characters.
1. 3ds Max
Basically, only professionals use Autodesk's 3ds Max: you can do almost anything there related to 3D modeling and visualization. This software helps you to create characters, but also environments and entire worlds. 3ds Max is very functional, versatile and compatible with several extensions, which is why it is so popular around the world. This is clearly not ideal for a novice, but experts are going to love to create 3D designs from scratch. This program is not cheap, but it is worth it.
2. Maya
Another software from Autodesk, more specialized in animations. The artist can focus on the smallest detail, such as the movement of hair and laundry to create maximum realism for the character.
3. Z brush
It's great software for professionals with a wide range of advanced tools. The artist can shape the project at the same time painting with a virtual brush. The rendering is automatic and the artist can immediately see the result of the work. It can give a huge amount of detail, like Chilly the chihuahua above!
4. Blender
It's free and it's made for students. It is an open source program often used for commercial projects, such as 3D objects.
5. Daz studio
Another free software for 3D creation and animation. Today, Studio Daz is used in the video game industry to create simple 3D characters. Daz studio has a logical interface, with lots of 3D content and videos to help the beginner.
If you want the benefits of the 3D character without having to spend thousands of hours learning how to create them, the most common option is to hire 3D artists.
How to hire 3D artists?
If your first choice is not a library of ready-made 3D characters, you will need to think about choosing an artist who can implement your 3D project. There are several places where you can find them.
Freelance portals
The opportunity to work with people who prefer to be paid per project is huge right now: Fiverr, Upwork and Freelancer. Here you can select specialists according to different criteria, for example work experience or hourly rate. Freelancers typically charge $ 25 an hour or more, depending on talents and skills.
Two negatives are that you cannot train freelancers the way you want and quality assurance is often lacking.
House employees
The major advantage of hiring an employee is that you see the employee and can communicate with them in real time. The costs are also much higher, the employer must provide the software and the equipment.
Salaries and benefits are also much more expensive than alternatives in most cases.
The studios
Transferring individual tasks or entire projects to an external studio is very popular. Not surprisingly, the team is already assembled and can start working immediately. This method of cooperation is used by the largest 3D development companies in the world.
The advantages are the quality assurance due to the established work processes in stable teams.
The price is affected by these factors: complexity and detail of the character, the need to prepare the animation, modifications to the character. Timing is also important.
Want to know how much a character would cost? Contact us over here!